Mark Made The Perfect Gifts – Christmas Candle Trivets
No, hurt in starting to plan ahead for holiday giving and if you're like Mark Lazarz you may have more then a few gifts to make.
"I made several candle trivets for gifts and they turned out great!"
"Here's a photo of the trivets, all but one made from Ash. In the background are small mantle clocks and Yo-Yo's."
They look very nice and we really like the text you added - "Family - Friends".  Wonderful and thoughtful gifts and we are sure they were well received.
"For anyone interested (the Clocks), they were made from Ash, stained with General Finishes Pecan oil base stain and spray finished with 3 coats of Rust-Oleum Painter's Touch Ultracover Semi-gloss Clear. I stumbled upon the beauty of Ash/Pecan when I did a job for a customer. It was recovered wood purchased from a Habitat for Humanity resale store. A lot of Ash trees would otherwise go to firewood due to the Emerald Ash bore beetle, but they obtain the wood and Kiln dry it, destroying the beetle larvae."
Mark used our Home for the Holidays No.2 model project to lay out his final design.
Interested in the project?  Click here!
We would love to see what you do with your CNC and the content we offer at Design and Make.  Make sure you share it and tag us so we will see it!!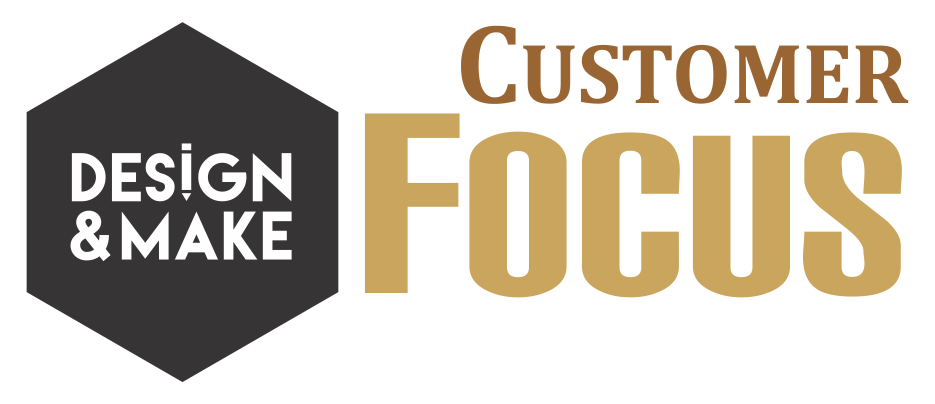 Thank you, Mark, for taking the time to share your projects with us!
For more Customer Focus posts click here!