Contact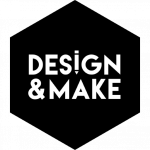 If you are experiencing trouble with your D&M account, downloading models or projects, or other support issues please use the link below.
Email the Design and Make Support Team
If you have a general question about Design and Make or Design and Make CNC Projects please use the form or link below.
Please Note : Your question or comment may be directed to Vectric Support if required.
If you require
help with your Vectric Software
please contact Vectric Support.
---
You might consider checking the Vectric User Forum.
This is a great resource to look through while you wait for us to get back to you.
If you would like more information about Vectric products
or have any questions please contact us at,
Vectric Ltd
Precision House
2 Arden Road
Alcester
Warwickshire
B49 6HN
United Kingdom
Tel: +44 (0) 1527 850 323