Truck Box for a 1955 GMC pickup restoration
John Mordus, you might know his name from past Shop Notes posts, sent in 2 pictures of projects that have been added to a 1955 GMC pickup restoration project.
"Hunting buddy has been restoring a 1955 GMC pickup for probably going on 18 years now."
"The first pic is 2 oak stair treads glued together using your semi truck pattern. This was made a couple years ago. He dedicated it to his dad who started the business."
What a wonderful addition to the restoration, nice job!
"2nd pic is when it was rolled out of the garage almost done. Finished size is 15 x 8. I used the sign from Dad's Garage #1. Then pocketed a 5.53" x 3.53" oval. I cut a 5.5" x 3.5" oval out of 1/4" clear acrylic that snugs right in the pocket. It is also just the right size to cut a picture from a 4" x 6" print. Grabbed some fonts and done. Finished with Minwax golden oak stain and 4 coats of Minwax semi-gloss poly."
"This concept could be used for many many different themes I think."
We are pretty sure you are correct!  If you're interested in the semi-truck or the model project John used for his sign, click one of the links below.
We would love to see what you do with your CNC and the content we offer at Design and Make.  Make sure you share it and tag us so we will see it!!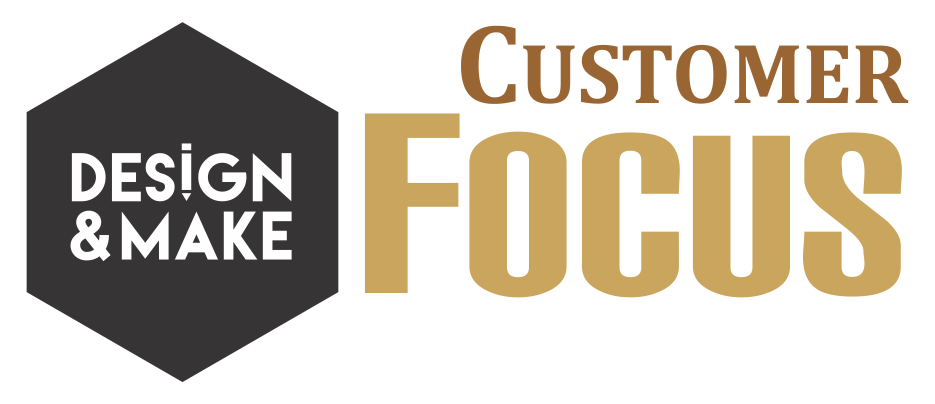 Thank you again, John, for taking the time to share your projects with us!
For more Customer Focus posts click here!