Marc Alonso's Dinosaur Jewelry
Design & Make models can be used for all sorts of projects made with different materials including precious metals. Marc Alonso from Alonso Jewelry Design showed this with the dinosaur pendant he made for his grandson. He sent us some pictures of the finished pendant with this note:
"Wanted to show you a little something I created for my grandson with some of your dinosaur reliefs. He turns five at the end of the month and just loves dinosaurs"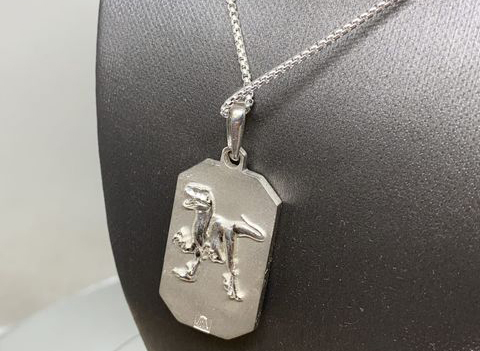 To make this gift even more special and personalized, Marc has added some text to his highly detailed pendant. He has also mixed the different dinosaur models into one project to create the unique layout he wanted.
As you can see from the pictures even at their small size the details in the models still survive. This is achieved by Marc using very small cutters and cutting his pattern in jewelers wax before casting it in his choice of metal.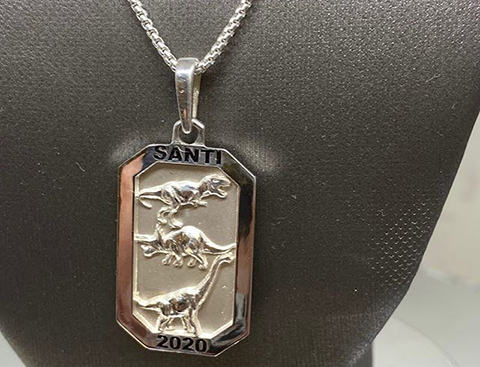 Marc's project is double sided to allow him to use all the Design & Make models he wanted and to add a surprise model on the back! Although you do not have to go for a double-sided project all the time it is a nice change to see in this project and adds an extra dimension to it.
We asked Marc to let us know what his grandson thought of his unique dinosaur jewelry to which he replied: "He Loved it!!"
To create this layout Marc used: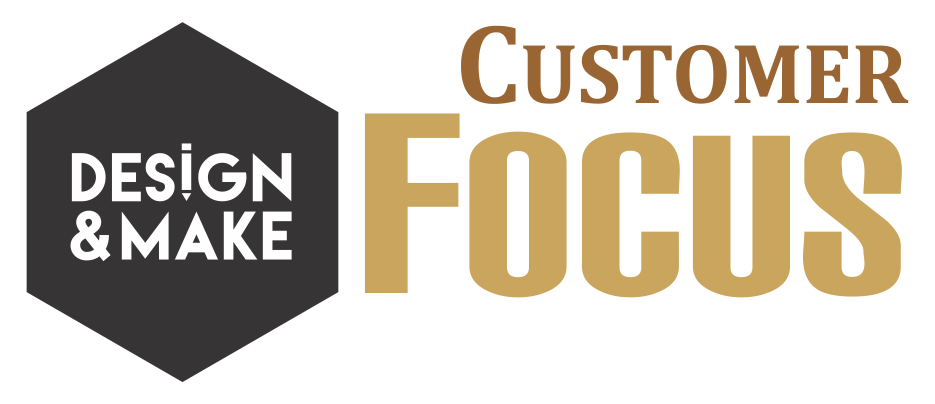 Thank you, Marc, for taking the time to share your project with us!
For more Customer Focus posts click here!