Dale Hellewell – Walking Sticks
Dale is a prominent member of the Vectric forum and comes to some of the yearly User Groups. His work always stands out as not only interesting but very well made and finished.
Today we are going to focus on his walking sticks which were so popular at the 2019 user group it was requested he made a pdf talking through the wrapped carving process he uses. We caught up with Dale to ask him some questions about his Walking Sticks.
What is the story behind your walking sticks?
"I've been making walking sticks for more than 10-years. They are for gifts and sold at family reunion auctions."
Why did you choose D&M content to use in the making of your project?
"I chose D&M for the animal content and quality."
What software did you use to make your project?  How long have you been using this software?
"Aspire; Since Version 1 and V-carve since 2008." - WOW!!!!
Can you share some of the specifics of your project?  Things like fonts used, finished size or what materials you used?
"Walking sticks are made from Douglas Fir, Northern Red Oak, Black walnut, Red Maple, Birds Eye Maple, Cherry, Ipe, and others, sometimes more than one type of wood glued together."
"Every stick is finished with a mystery braid wrist strip and a size 1 baby shoe and sock."
What CNC do you use to cut your project?
"I use 3 machines, Legacy Artisan, Avid CNC, and Epilog laser."
How long did it take to cut and did you use any special techniques?
"For optimum quality with the least amount of sanding I run slow so it takes about 4/5 hour. I use a 1.5mm 3-flute spiral bit at 60 ipm and 11% stepover."
Can you tell us how you finished it? 
"This stick is Douglas Fir so the first coat is wood hardener followed with Teal/Tung oil mix."
Do you have any other comments, ideas or suggestions you would like to share with the D&M community about your project?
"When carving rotary, I set all the animals at the same depth [0.23] and add a .02 base. There is a pdf posted on the forum on how to wrap carvings including the basket weave. It dates back to 2013 and was re-posted in late 2019. The pdf can be found here: https://forum.vectric.com/viewtopic.php?p=240009 "
If you were to suggest D&M to another person what would you say to them?
"The hard work is already done, and the quality is great." ~ Thanks Dale!
We wanted to say a huge thank you to Dale for taking the time to talk to us about his walking sticks so that we could inspire our community to try something new. If you have a story you would like us to feature, please get in touch, simply email support@designandmake.com. We would love to hear from you.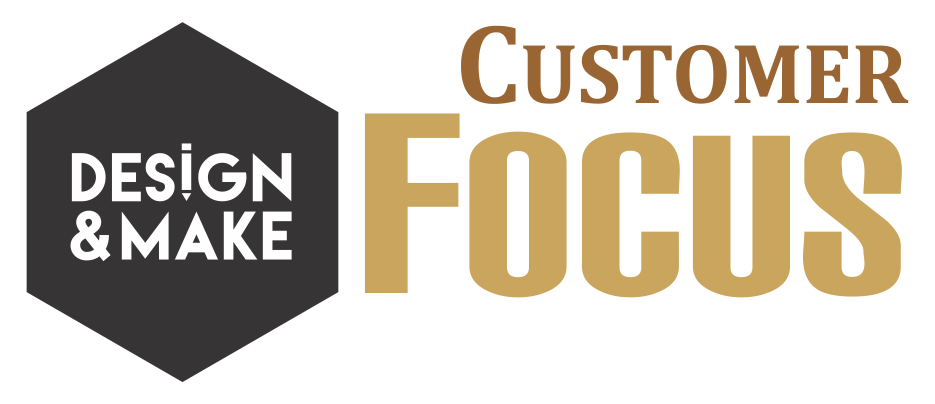 Thank you, Dale, for taking the time to share your project with us in the Vectric Forum!
For more Customer Focus posts click here!