Rob upped his CNC game with VCarve
Rob Reppert sent in this great project he made when he upgraded his CNC.   He not only took a big step in CNC purchase but also upped his game when it came to the software he used.  Not only could he still VCarve his projects but now he could add 3D elements to his design and wow his customers!
"I saw the NextWave machine at Rockler and decided it was time to invest. The Vectric's VCarve software is fantastic. I get so many requests for just simple V-carve plaques with a simple saying or statement and people are amazed that it only takes a few minutes.  Add a clipart to the project and they are in shock of what can be done in a home shop."
Rob is one of many VCarve customers that are seeing the benefits and possibilities of adding Design and Make Models and Projects into their "took kit".  His wine themed project uses models that can be found in our Wine Bar No.1 project.  A perfect example of how you can take a layout you create and customize it for many uses just by adding a bit of VCarving!
"The "Life is Too Short to Drink Cheap Wine" plaque was made with clipart that came with my NextWave HD3. I normally use hardwood but this time had a piece of 1 x 8 #1 Pine sitting in the shop and decided to give it a try. The #1 pine results were nearly as good as Poplar.
Bits used were 1/4" bull nose for roughing, 1/8" ball nose for the finishing pass and a 60 degree v-bit for the statement on the front.
The stain was called Sedona Red."
"I've had mixed results with putting my name on the back of my work with one of those branding irons that you see advertised. I decided I could do better with the VCarve software and a 30 degree v bit for the small print. After seeing the results the branding iron moved to the back of the wood shop!"
Rob used VCarve V8.5 for this project and has mentioned he plans to upgrade to V9.  One of the nice new features of this version is the ability to make 2 sided projects right in the same job.  We're pretty sure this will give Rob, even more, possibilities for the back of his creations!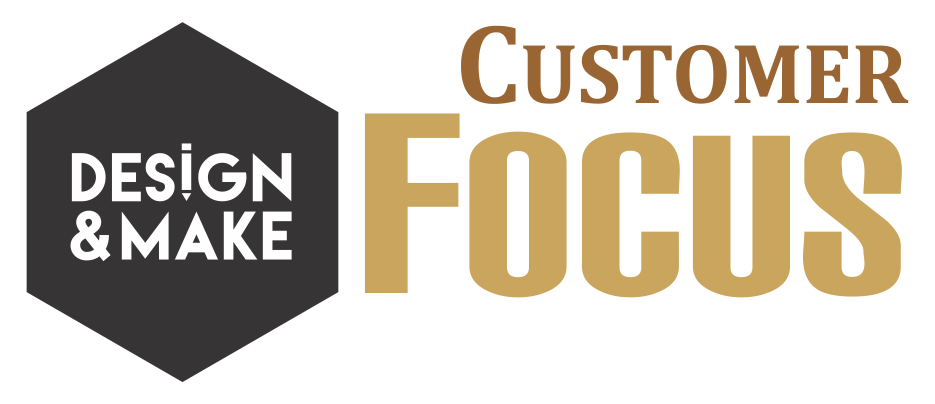 Thank you, Rob, for taking the time to share your finished project with us!
For more Customer Focus posts click here!