A Secure Drop Box for Very Special Items
Like all of us, Tim Haenisch's can't be in two places at once so he came up with a great project to help fix that problem.  When Tim's customers have to drop off something to him instead of just cutting a slot in his front door he decided to get creative.  Using our Hack of the Week Project No.146, his creative nature, and wonderful woodworking skills his customers now have a safe and beautiful place to leave some of their most cherished items.
"This drop box was my 4th of July weekend project. I have been in need of a safe place for my customers to drop off items (Medals, Ribbons, Rank Devices, Warfare Pins, Flags, Coins etc.) at my shop when I am not there. Rather than have them just leave everything by my door I decided to build a lockable drop box where they could put things for safe keeping until I return and can bring them into my shop."
"When I found this Patriotic emblem I immediately knew it was right for this project. I designed the box for easy access and easy removal of items placed inside."
"I built a simple tray that sits in the bottom and has a front on it to keep things from falling out. I embedded earth magnets in the bottom of the box and the bottom of the tray to keep the tray in place when you put items in it and to make it easy to remove when you want to take everything out. They work great and there is no need for any additional hardware to hold the tray inside."
"The box is made from Oak, stained Early American and finished with several coats of contractor grade lacquer."
"I have been a woodworker for over 20 years and have turned my passion into a business."
If you're interested in seeing more of what Tim does have a look at his business Facebook page: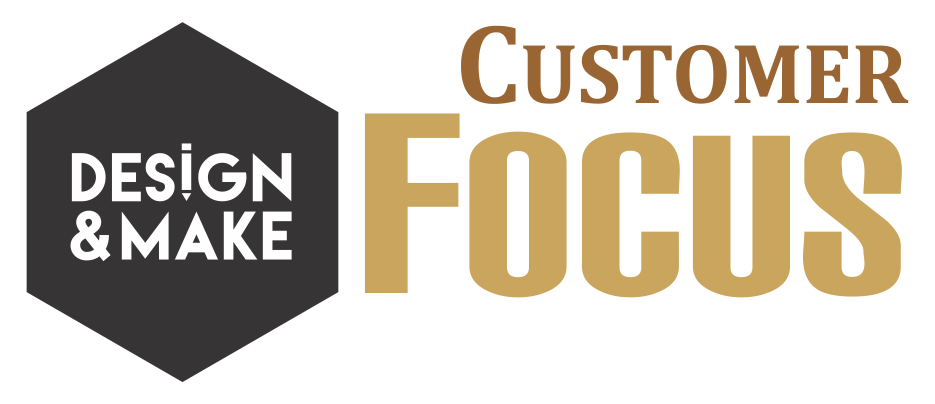 Thank you, Tim, for taking the time to share your finished project with us!
For more Customer Focus posts click here!