Hack of the Week No.140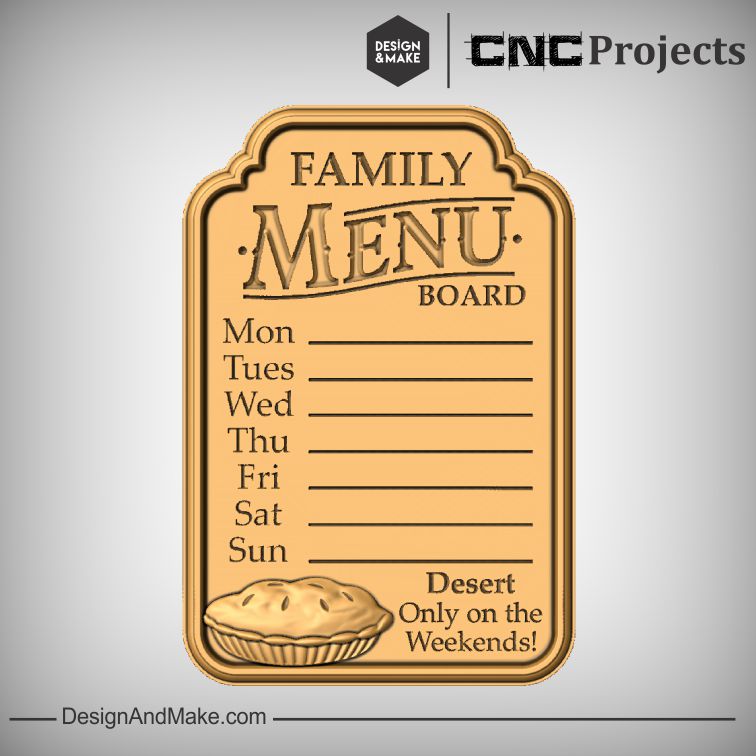 Family Menu Board
"Our Family Menu Board"
Looking for an easy way to keep the Family in the loop with what will be on the menu for supper?  This hack may just keep you all on track with the weekly meal plan.  This layout could easily be changed up for a restaurant or pub sign.  
This hack uses a free model that you receive when you set up a FREE D&M account and also a set of, FREE to Anyone, stylized "MENU" outline vectors (download link below).
Models and Projects Used
Font - Palatino Linotype
Stylized Menu Text - Free to Anyone - DXF Outline Download

Why not hack together your own layout mixing and matching models from other projects or from your own library!  For some great inspiration check out our hacks page!