James Patton and his Praying Cowboy project!
You might remember James Patton from his previous Shop Notes post where we highlighted this wonderful Thanksgiving sign and a couple of his other pieces.  Well, he is back with another very impressive piece...
"Thought I'd share my latest semi-finished piece from your Western Scenes Collection."
"So, I used a sun-bleached stain first to try and deaden the grain, then went over it with early American. After it dried, dry brushed some colonial maple on the bottom from the skyline down. Still, need to semi gloss it, but I think it's coming along alright...About and 11" x 22"...I want to say it was a 22-hour carve with a 1/16" bit..."
That's a small bit for such a big piece but we think the time it took to CNC it certainly paid off in the end. WOW... what a great looking finish!
"Now, I don't like the grain in mahogany, but it was all I had in the garage, and I was anxious to carve another one of your fantastic models."
We never noticed the grain at all... looks perfect!
"Here's a pic of the finished piece. After all was said and done, I went over parts of the carving with and ebony stain to draw out some of the recess in the mountains and the frame, and then just to take some of the orange out of the main detail. Then I sprayed it with a few light coats of deft semi-gloss wood finish. Hope I've done your model justice."
James... you surely have done it justice.  Hard to believe it could look any better than the first image you sent... and that extra touch makes everything pop!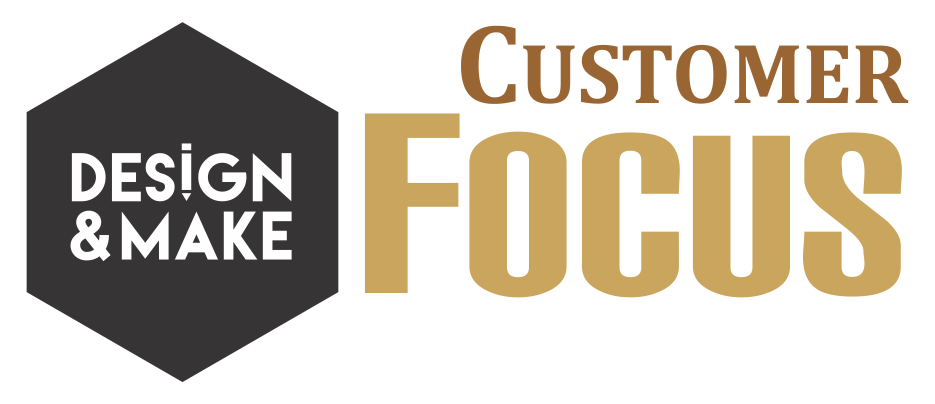 Thank you, James, for taking the time to share your finished project with us!
For more Customer Focus posts click here!