Hack of the Week No.4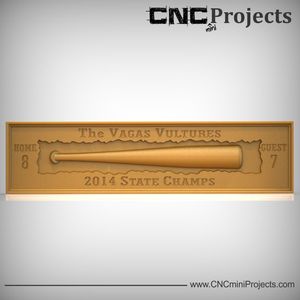 Baseball Champ Plaque
"Baseball State Champs"
The great thing about our projects is that you can mix and match the models or add your own.
This Hack of the Week uses models from 2 different projects!
This hack is a pretty simple one but will have a HUGE impact celebrating that unforgettable game while being a super nice addition to your sports shrine (or man cave).
Models and Projects Used
Font Used - GeoSlab

Why not hack together your own layout mixing and matching models from other projects or from your own library!  For some great inspiration check out our hacks page!